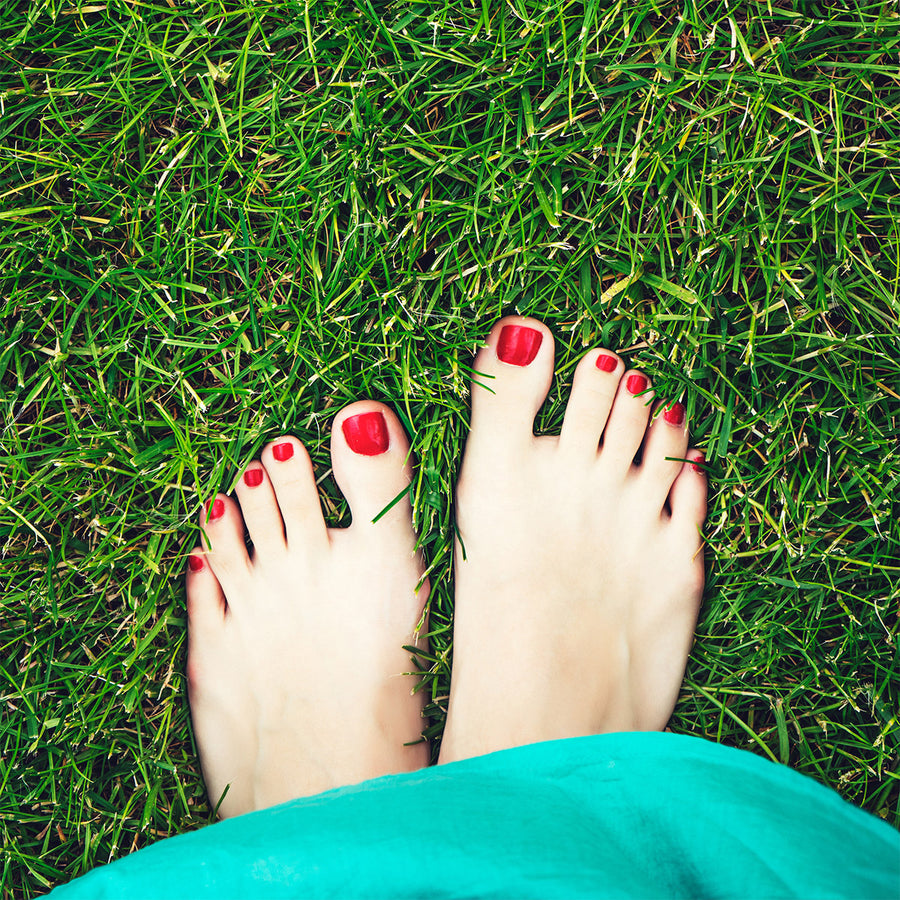 Happy Feet
Connecting with nature and grounding ourselves is a great way to feel steady and more balanced. Feeling a little wobbly? Try this grounding exercise and find your centre.
1. Take off your shoes and socks and find a patch of ground - maybe that's the grass in your back garden, a cosy rug in your room, or a yoga mat.
2. Lift each toe, stretch them out, maybe give them a wiggle and gently place each one back down individually.
3. Ground into the earth with all four corners of your feet.
4. Close your eyes and focus on your breath - inhaling deeply through your nose, expanding your belly, and let that breath out with a sigh.
5. Notice how the ground feels beneath you. How it feels to just take a moment and connect.
If you can, try this outside - time out in nature is a real tonic and a great stress reliever.