-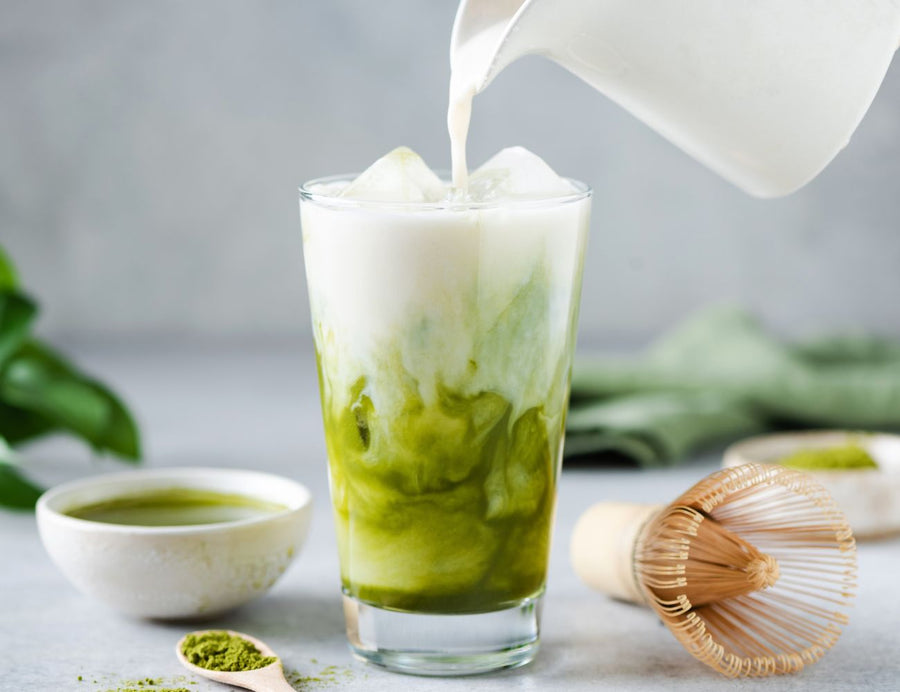 Super Matcha Iced Latte - Superblends Super Green Matcha Tea
Superblends Green Matcha tea bags make a quick and easy iced matcha latte that's light, creamy, and refreshing. Perfect for a pick-me-up anytime.
Serves 2 People
Makes In 5 mins
Difficulty Easy
Dietary DF
Method
Infuse 200ml boiling water with the Twinings Superblends Super Green Matcha tea bags and leave to brew for 3-4 minutes.
Remove the tea bags and let the water cool.
Add a tablespoon of honey to the bottom of each glass or mug.
In a separate glass or jug, froth 100ml of oat milk (or dairy-free milk of your choice).
Pour in 100ml of tea into each glass.
Top up with 50ml of oat milk and mix with the tea and honey.
Add ice cubes if preferred.
A cool and refreshing take on an iced matcha latte that can be made quickly and simply.