-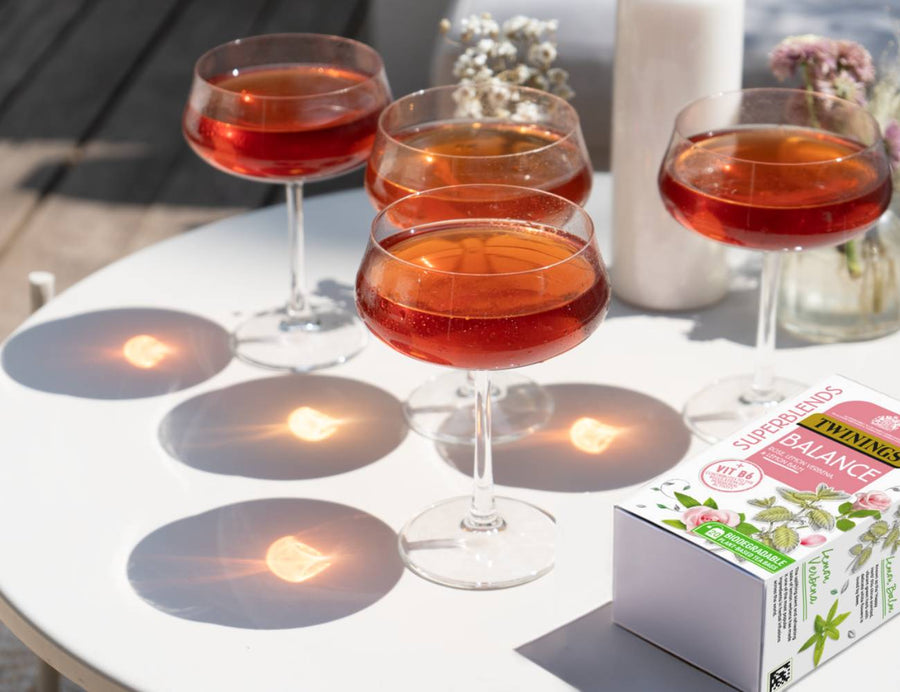 Pretty in Pink - Superblends Balance
Elevate your brew with this Pretty in Pink lemonade. Created using our Superblends Balance, it's a delicate and beautiful blend of tea, lemon, rosebuds and lemonade.
So whether you're looking for something refreshing and light for a hot summer day or you want to impress at a party or afternoon tea, this is the perfect pink drink!
Serves 1 Person
Makes In 10 mins
Difficulty Easy
Dietary DF
Method
Brew two Superblends Balance tea bags in 200ml water.
While your tea is brewing, make your lemon twists by gently peeling off the rind and twisting it. Hold it together with a cocktail stick and place it on the side of your glass.
Pour the tea into a cocktail shaker, add ice and shake until cold.
Pour your pink iced tea into a coup glass and top with lemonade.
For decoration, add a rosebud to each glass.