-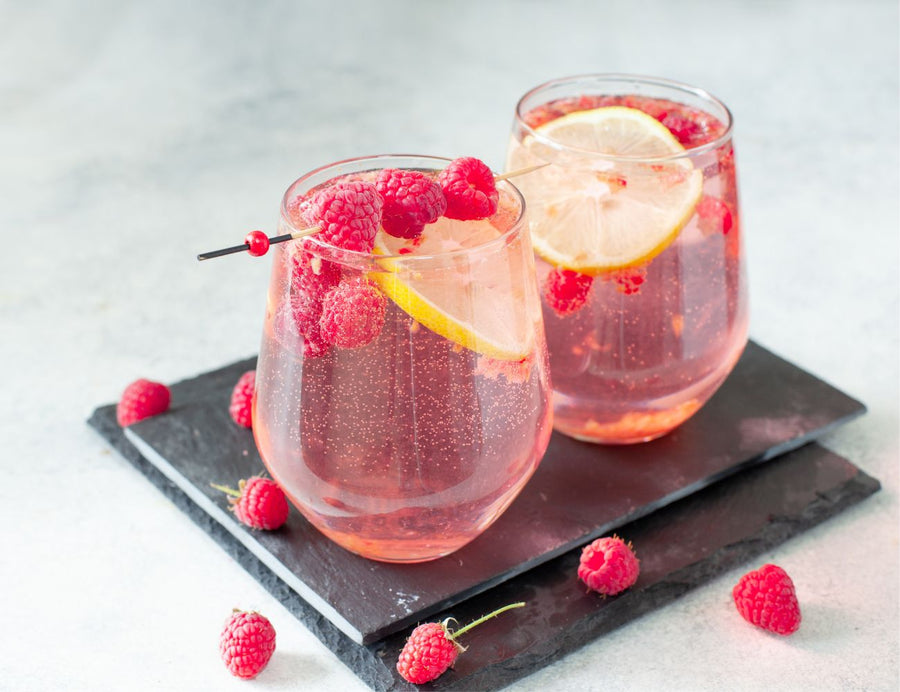 Cranberry & Raspberry Tonic
Looking for an alternative to the classic G&T? Try our refreshing Cranberry & Raspberry Tonic for an alcohol-free tipple that really packs a punch. Made using tart Cranberry & Raspberry tea and topped with tonic water for a crisp and refreshing taste. 
Makes In 10 mins
Difficulty Easy
Dietary DF
Method
1. Brew two Cranberry & Raspberry tea bags in 200ml water for 3-4 minutes. 
2. Remove the tea bags and leave to cool. 
3. Stir in one teaspoon of honey.  
4. Pour 100ml of the cooled Cranberry & Raspberry tea and honey into two highball glasses.
5. Top with Indian tonic water and add ice. 
6. Add raspberries and lemon slices to garnish.  

For a vegetarian version of this delicious drink feel free to swap out the Honey for Agave